Trust & Inspire: How Truly Great Leaders Unleash Greatness in Others

Trust & Inspire is the solution to the future of work.
In his newest and most transformative book, Trust & Inspire, Stephen M. R. Covey makes the compelling argument that even though our world has changed drastically, our leadership style has not. Most organisations, teams, schools, and families today still operate from a model of "Command & Control," focusing on hierarchies and compliance from people. But because of the changing nature of the world, the workforce, the work itself, and the choices we have for where and how to work and live, these old rules of leadership no longer apply.
Order today from your favourite retailer
Learn more about Trust & Inspire
Trust & Inspire is a new way of leading that starts with the belief that people are creative, collaborative, and full of potential. People with this kind of leader are inspired to become the best version of themselves and to produce their best work. People don't want to be managed; they want to be led.
The 3 Stewardships of a Trust & Inspire Leader
These 3 Stewardships provide a practical, actionable framework for unleashing the greatness inside of people and driving incredible performance.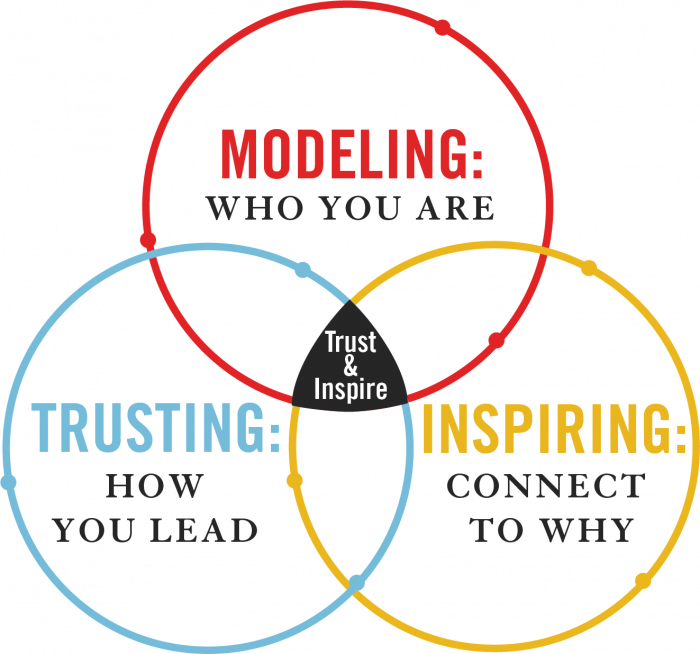 The fundamental beliefs of a Trust & Inspire Leader

Advance praise from CEOs
"Leaders operate under license from those they lead and serve, and as such, bear a responsibility to help them succeed. Not just to perform better, but to become better—to perform with purpose. Trust & Inspire is a powerful approach to people and leadership found precisely at the intersection of performance and purpose."
—Indra Nooyi, former Chairman & CEO, PepsiCo

"For years, I have told people that my favorite book is The Speed of Trust—after reading Trust & Inspire, I now have to say I have two favourite books."
—Eric Yuan, founder and CEO, Zoom Video Communications

Advance praise from Education & Family Authorities
"Trust & Inspire is a must-read for every educator! Stephen M. R. Covey encourages us to rethink how we lead for the changing world in which we live while inspiring us to reconsider the skillsets and school culture needed for this generation of students. He gives us tools and strategies to unleash our own greatness while inspiring the greatness in others."
—Muriel Summers, former Principal, AB Combs Leadership Magnet Elementary School

"We often forget how important we are in the lives of those we raise, teach, and serve. We have the ability to help them see their potential and become greater and more capable than either they, or we, could imagine. Most people want to lead and empower in this way, but simply don't know how. Trust & Inspire lays it all out. Every parent, every teacher, every leader needs this book."
—Esther Wojcicki, educator, journalist, parenting expert, and bestselling author of How to Raise Successful People

Advance praise from Personal & Professional Development Authorities
"Many leaders are looking for a style that's more uplifting and empowering than Command & Control, but few are clear on where to start. This book is brimming with ideas on how to bring out the best in people."
—Adam Grant, #1 New York Times bestselling author of Think Again, and host of the TED podcast WorkLife

"Covey addresses a welcome change in workplace culture and leadership from carrot-and-stick motivation to trust and inspiration. While recent, this shift reconnects the timeless and true human need to do things because we want to, and because we think we can, and because we understand their greater purpose."
—Angela Duckworth, founder and CEO, Character Lab, and New York Times bestselling author of Grit

Advance praise from Leadership, Learning, & HR Authorities
"In today's economy companies innovate or die, and employees no longer have to pay the 'a-hole tax.' Leaders must dispense with creativity-killing, soul-crushing Command & Control tactics and learn how to Trust & Inspire their teams to do the best work of their lives—and enjoy working together. Covey shows you how."
—Kim Scott, New York Times bestselling author of Radical Candor and Just Work

"Trust & Inspire is important. It's the compelling answer to the traditional Command & Control and carrot-and-stick approaches to leading people. No one wants to get caught up in these industrial age management techniques, yet still today, almost everyone does. Trust & Inspire provides a practical framework and process for bringing out the best in ourselves—and the best in others."
—Frances Frei, Harvard Business School professor, and coauthor of Unleashed

About the Author
Stephen M. R. Covey is the New York Times and #1 Wall Street Journal bestselling author of The Speed of Trust. Stephen is the former President & CEO of the Covey Leadership Center and co-founded and currently leads FrankinCovey's Global Speed of Trust Practice. Stephen is a highly sought-after international speaker, who has taught trust and leadership in 55 countries to business, government, military, education, healthcare, and NGO entities.
Download Full Bio
Connect with Stephen on LinkedIn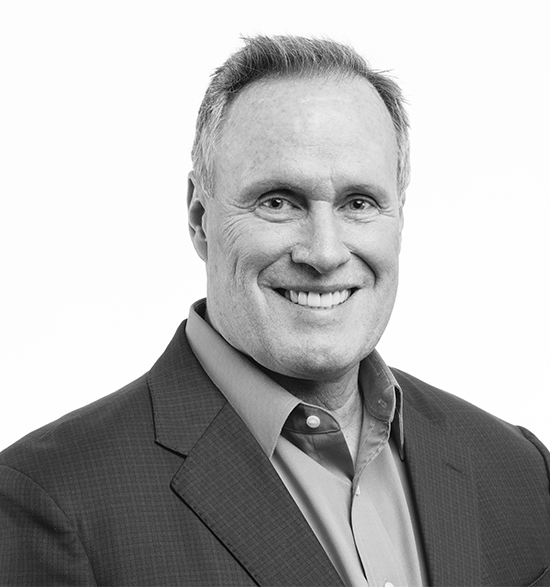 Book a Keynote
FranklinCovey is pleased to offer the opportunity to have Stephen M. R. Covey give a keynote or webinar to your team or organisation.
Act now to secure your spot.  Email [email protected] to enquire or schedule your date.